"We need to hear the Gospel every day, because we forget it every day."
– — Martin Luther
Watch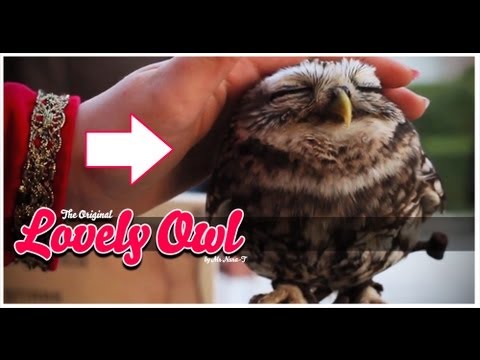 Poem
for Marie Love, I shall perfect for you the child Who diligently potters in my brain Digging with heavy spade till sods were piled Or puddling through muck in a deep drain. Yearly I would sow my yard-long garden. I'd strip a layer of sods to build the wall That was to keep out sow and pecking hen. Yearly, admitting these, the sods would fall. Or in the sucking clabber I would splash ...
"One of the advantages of being disorganized is that one is always having..."
– A.A. Milne
From Out the Cave
When you have been at war with yourself for so many years that you have forgotten why, when you have been driving for hours and only gradually begin to realize that you have lost the way, when you have cut hastily into the fabric, when you have signed papers in distraction, when it has been centuries since you watched the sun set or the rain fall, and the clouds, drifting overhead,...
Changing Genres
I was satisfied with haiku until I met you, jar of octopus, cuckoo's cry, 5-7-5, but now I want a Russian novel, a 50-page description of you sleeping, another 75 of what you think staring out a window. I don't care about the plot although I suppose there will have to be one, the usual separation of the lovers, turbulent seas, danger of decommission in spite of constant war,...
Watch
Treat your ears right. Listen to this album.
A Child's Wedding Song
Thumb and finger make a ring               to see the future through. I can see the world through it               only the world and you, only the world and you alone.               If I should break this ring, where will I find you in the world               though I find everything? —Glyn Maxwell
Magnificat
O Lord, I did walk upon the earth and my footprints did keep pace with the rain and I did note, I did note where orange birds flew up from the puddles thou hast made and where the toads leapt from your trenches, but nowhere was there that I could go for I could not rise from the firmament upon which I was placed, and nowhere could I so I kept until I could no more straight then bent said...
Reluctance
Out through the fields and the woods And over the walls I have wended; I have climbed the hills of view And looked at the world and descended; I have come by the highway home, And lo, it is ended. The leaves are all dead on the ground, Save those that the oak is keeping To ravel them one by one And let them go scraping and creeping Out over the crusted snow, When others are sleeping. ...
The Merger
 for my son Trying to think of something useful To say about marriage, I remember A morning when I was twenty-plus, Self-absorbed in my tinny pink Renault Dauphine, my Little Toot, And I tried to get by a tank-truck on A bendy road too briefly straight. Shuddering, pedal floored, my frivolous Vessel leveled with the cab Like a pilot fish by a shark's grim grille. Then there was a...
The Word
Down near the bottom of the crossed-out list of things you have to do today, between "green thread" and "broccoli," you find that you have penciled "sunlight." Resting on the page, the word is beautiful. It touches you as if you had a friend and sunlight were a present he had sent from someplace distant as this morning—to cheer you up, and to remind...
Green Pear Tree in September
On a hill overlooking the Rock River my father's pear tree shimmers, in perfect peace, covered with hundreds of ripe pears with pert tops, plump bottoms, and long curved leaves. Until the green-haloed tree rose up and sang hello, I had forgotten… He planted it twelve years ago, when he was seventy-three, so that in September he could stroll down with the sound of the...
September
it rained in my sleep and in the morning the fields were wet I dreamed of artillery of the thunder of horses in the morning the fields were strewn with twigs and leaves as if after a battle or a sudden journey I went to sleep in the summer I dreamed of rain in the morning the fields were wet and it was autumn —Linda Pastan
Great Day in the Morning
My father, when he was surprised or suddenly impressed, would blurt "Great day in the morning," as though a revelation had struck him. The figure of his speech would seem to claim some large event appeared at hand, if not already here; a mighty day or luminous age was flinging wide its doors as world on world revealed their wonders in the rapturous morning, always new, ...
IX.
I go by a field where once I cultivated a few poor crops. It is now covered with young trees, for the forest that belongs here has come back and reclaimed its own. And I think of all the effort I have wasted and all the time, and of how much joy I took in that failed work and how much it taught me. For in so failing I learned something of my place, something of myself, and now I...
The Trail Is Not a Trail
I drove down the Freeway And turned off at an exit And went along a highway Til it came to a sideroad Drove up the sideroad Til it turned to a dirt road Full of bumps, and stopped. Walked up a trail But the trail got rough And it faded away— Out in the open, Everywhere to go. —Gary Snyder
At Summer's End
Early August, and the young butternut is already dropping its leaves, the nuts thud and ring on the tin roof, the squirrels are everywhere. Such richness! It means something to them that this tree should seem so eager to finish its business. The voice softens, and word becomes air the moment it is spoken. You finger the limp leaves. Precisely to the degree that you have loved something: ...
A Glass of Water
Here is a glass of water from my well. It tastes of rock and root and earth and rain; It is the best I have, my only spell, And it is cold, and better than champagne. Perhaps someone will pass this house one day To drink, and be restored, and go his way, Someone in dark confusion as I was When I drank down cold water in a glass, Drank a transparent health to keep me sane, After the bitter...
The Dragonfly
You are made of almost nothing But of enough To be great eyes And diaphanous double vans; To be ceaseless movement, Unending hunger, Grappling love. Link between water and air, Earth repels you. Light touches you only to shift into iridescence Upon your body and wings. Twice-born, predator, You split into the heat. Swift beyond calculation or capture You dart into the shadow Which...
Evening Star
Fork down hay for the white-face steers. Sit in the hay mow door watching the horses graze, chewing myself a dry clover sprig. Long day over. No evening plans. Dust motes drift on the ambering light. Pigeons flap and coo in the rafters. First star now low in the east. Sweat cools and crusts on my face, muscles lean back on their bones and all thoughts heal down to a low whistling. ...
"Oh the Gallant Fishers Life..."
Oh the gallant Fishers life, It is the best of any, 'Tis full of pleasure, void of strife, And 'tis belov'd of many: Other joyes are but toyes, only this lawful is, for our skill breeds no ill, but content and pleasure. In a morning up we rise, Ere Aurora's peeping, Drink a cup to wash our eyes, Leave the sluggard sleeping: Then we go to and fro, with our...
The Party
They served tea in the sandpile, together with Mudpies baked on the sidewalk. After tea The youngest said that he had had a good dinner, The oldest dressed for a dance, And they sallied forth together with watering pots To moisten a rusted fire truck on account of it Might rain. I watched from my study, Thought of my part in these contributions to world Gaiety, and resolved That the...
"…Time will become a canoe on a still lake."
– Gary Soto
The Last Summer
The children know it The way they call to each other the way they gather to trim the branches as at old rituals their gentleness When we were young, they say The father stooped as they are straight goes from one to another names them, consults the dog's leg some car trouble always an object between them He sits among them this summer in his old T-shirt His body absorbs them ...
My Own Heart
My own heart let me more have pity on; let Me live to my sad self hereafter kind, Charitable; not live this tormented mind With this tormented mind tormenting yet. I cast for comfort I can no more get By groping round my comfortless, than blind Eyes in their dark can day or thirst can find Thirst's all-in-all in all a world of wet. Soul, self; come, poor Jackself, I do advise You,...
You Don't Believe
You don't believe — I won't attempt to make ye. You are asleep — I won't attempt to wake ye. Sleep on, sleep on, while in your pleasant dreams Of reason you may drink of life's clear streams Reason and Newton, they are quite two things, For so the swallow and the sparrow sings. Reason says 'Miracle', Newton says 'Doubt'. Aye, that's the...
Early Morning: Cape Cod
We wake to double blue: an ocean without sail, sky without a clue of white. Morning is a veil sewn of only two threads, one pale, one bright We bathe as if in ink, but peacock-eyed and clear; a roof of periwink goes steep into a bell of air vacant to the brink. Far as we can peer is deep royal blue and shy iris, queen and king colors of low and high. Then dips a sickle wing, ...
"No coward soul is mine, No trembler in the world's storm-troubled sphere:..."
– — Emily Dickinson, from "No Coward Soul is Mine"
227 Waverly Place
When I have left I imagine they will repair the window onto the fire escape that looks north up the avenue clear to Columbus Circle long I have known the lights of that valley at every hour through that unwashed pane and have watched with no conclusion its river flowing toward me straight from the featureless distance coming closer darkening swelling growing distinct speeding up as it...
"Reading well is one of the great pleasures that solitude can afford you, because it is, at least in my experience, the most healing of pleasures." —Harold Bloom
Birds of Passage
Black shadows fall From the lindens tall, That lift aloft their massive wall Against the southern sky; And from the realms Of the shadowy elms A tide-like darkness overwhelms The fields that round us lie. But the night is fair, And everywhere A warm, soft vapor fills the air, And distant sounds seem near, And above, in the light Of the star-lit night, Swift birds of passage wing their flight...
Valediction
Now the bumbling bees that hover Over loveliness in flower Important with their store of pollen Have had their hour; Time has come for you to shed your Silken petals and declare Whether you are apple, cherry, Plum or pear, And all summer take your pleasure Nourishing the ripening fruit With the sun and rain you welcome Through leaf, through root. —Charles Pratt
To Jane: The Keen Stars Were Twinkling
The keen stars were twinkling, And the fair moon was rising among them,         Dear Jane!      The guitar was tinkling, But the notes were not sweet till you sung them         Again.      As the moon's soft splendour O'er the faint cold starlight of Heaven         Is thrown,       So your voice most tender To the strings without soul had then given         Its own.      The stars will...
Supper
Turn the knob. The burner ticks then exhales flame in a swift up burst, its dim roar like the surf. Your kitchen burns white, lamplight on enamel, warm with the promise of bread and soup. Outside the night rains ink. To a stranger bracing his umbrella, think how your lit window must seem both warm and cold, a kiss withheld, lights strung above a distant patio. Think how your bare arm, glimpsed as...
Now I Become Myself
Now I become myself. It's taken Time, many years and places; I have been dissolved and shaken, Worn other people's faces, Run madly, as if Time were there, Terribly old, crying a warning, "Hurry, you will be dead before—" (What? Before you reach the morning? Or the end of the poem is clear? Or love safe in the walled city?) Now to stand still, to be here, Feel my own...
Flannery's Angel
Lead us to those we are waiting for, Those who are waiting for us. May your wings protect us                            may we not be strangers in the lush province of joy. Remember us who are weak, You who are strong in your country which lies beyond the thunder, Raphael, angel of happy meeting,                               resplendent, hawk of the light. —Charles Wright